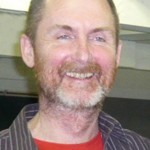 Brighton 23-24th November 2012
Joint conference and event with The ELT Leadership & Management SIG
This event aims to bring together ELT teachers and management and other stakeholders to discuss themes of common interest such as organisational culture, teacher development, communication.
We hope to welcome participants from different roles and contexts of ELT (teachers, managers, admin staff, marketing) who will work together on activities and tasks as well as listening to ideas.
The event will include plenaries, parallel talks and workshops as well as some spaces left open to accommodate emergent discussions and themes, project planning etc.
Adrian Underhill, probably with help from everyone, will facilitate the balance and fit between the pre-filled and open sessions. We will have a complete report of the day, including the emergent discussions, ready to email to everyone before they even leave the building.
Downloads
[download id="13" format="1"].
[download id="14" format="1"]
[download id="15" format="1"]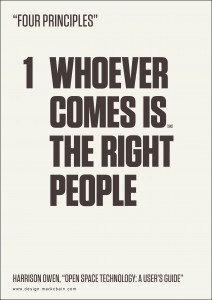 Open Space Technology
[download id="16" format="1"]
[download id="17" format="1"]
[download id="18" format="1"]
[download id="19" format="1"]
[download id="20" format="1"]
Register
Abstracts
CPD – Going Forward With Your Teachers
Fiona Dunlop (Academic Director—Wimbledon School of English)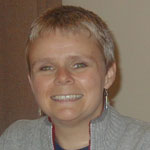 In our busy jobs as academic managers it can be difficult to find the time to address the development of our staff in a systematic and focussed way. However, it doesn't have to be a daunting task.
In this workshop I will provide ideas and suggestions on how to incorporate teacher development seamlessly into the academic side of the language provider and outline some of the ways we approach CPD for all staff in the organisation where I work. I will highlight elements of the British Council CPD framework which can be used effectively in a real working environment with a mixed teaching staff.
The workshop will be practical and aim to take some of the stress of the manager and pass the responsibility for learning and development to the teacher, whilst acknowledging the needs and direction of the learning organisation.
---
Dancing in the dark
Duncan Foord (Oxford TEFL)
How do teachers, students, managers and administrative staff in language teaching organisations communicate with each other and how does this effect the development of the organisation and the people who are part of it? To explore this issue we will do some reflection on our own experiences and some role playing. The round up will probably raise some further questions and issues which can be discussed in open space.
---
The Place is Here and the Time is Now
Anthony Gaughan (Hamburg School of English)
If you are anything like me, you often think of "Continuous Professional Development" in terms of conferences and workshops: something that happens in a pre-arranged fashion, usually provided or organised by someone else, at some point in the future and usually somewhere other than your working classroom. I would like to suggest that making the most of your current teaching circumstances is a simple and powerful alternative which at the same time might rekindle your love affair with the here and now of your daily work.
---
Peer observation – how can we make it work?
Andy Hockley
Peer observation can be a great source of professional development for both observer and teacher. Yet many schools either don't encourage it or have a system which doesn't really work as well as it might. Based on research into peer observation systems that work (and ones that don't) this presentation seeks to present some ideas for helping make your school's peer observation system as successful and useful as possible, thereby developing both the school itself and the teachers in it.
---
The Developing Manager's Pub Quiz Competition!
Loraine Kennedy
Through a management team experience, let's get competitive!
This quick-fire quiz will test your knowledge of academic and school management, and hopefully also ignite your creative thinking.
What is Abraham Maslow famous for?
What the difference between profit and surplus?
Who wrote 'The 7 Habits of Highly Effective People?
Those are just a few sample questions that might come up.
Whether you are already a manager or a teacher thinking of perhaps becoming a manager, this session should be a fun opportunity to explore the knowledge that underpins management decision-making. And if you win, who knows, there may be a packet of biscuits in it for you!
---
Developing in the non-developing school
Colin MacKenzie
The factors which influence whether or not a school has a atmosphere conducive to teacher development are innumerable. Using examples from schools I know well, I am going to identify, with audience input, which factors can be influenced by the individual teacher, which by the management, which by both and which are just a matter of luck. We will then look at how we can make sure that influence is positive.
---
Teacher Development: Will It Never Stop?
Maureen McGarvey (International House, London)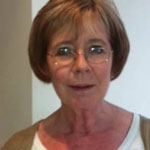 Many of us are keen to develop and improve our teaching, and embrace development opportunities eagerly. But for others, the 'pressure' to develop can feel relentless, and be yet another pressure on an already overloaded professional and personal life. Some of our colleagues may actively resist development because of this, feeling that they haven't got either the time or the energy to 'develop'. This session will look at whether development can ever stop, and whether we can reach a point where we can say we are 'good enough'.
---
Sustainable learning
Barbara Roosken (Fontys Teacher Training College, the Netherlands)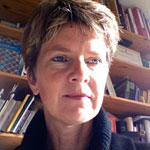 We will discuss how professionals learn in their workplace, especially during the early stages of their career. How do teachers learn in an informal learning environment? You are probably given objectives or competencies but the real assessment will be whether your performance meets the expectations of your managers and peers in your workplace. In some schools, teachers receive special benefits simply for their participation in PD programmes. Research evidence indicates that these benefits have little impact on teachers' satisfaction with PD. How is this in your context?
Issues that I will raise deal with:
your own professional development experiences. Which do you consider the most effective?
What made these experiences meaningful to you?
What kind of evidence would you provide?
---
Teacher development at a university with experienced long-term staff
Andrew Walkley (CELT, University of Westminster)
Universities and many state sector ELT providers often have longer-serving and more experienced staff than the private sector. At the same time, being part of a much larger organisation can create instability and disconnect between the institution's goals, a workforce's goals (as presented by unions) and individual's development goals (if they have any!). I'll talk about my experience at the University of Westminster and how these issues impact on the meaning and nature of TD.